School Bus Seating Charts
A easy-to-use addOn to ReaXium School Bus, that allows the Seating Chart Management by administrators and drivers.
School bus drivers and district administrators can quickly create, modify, and consult seating charts for their fleet's bus routes.
Integrated bus seating chart builder:
Seating charts on-demand: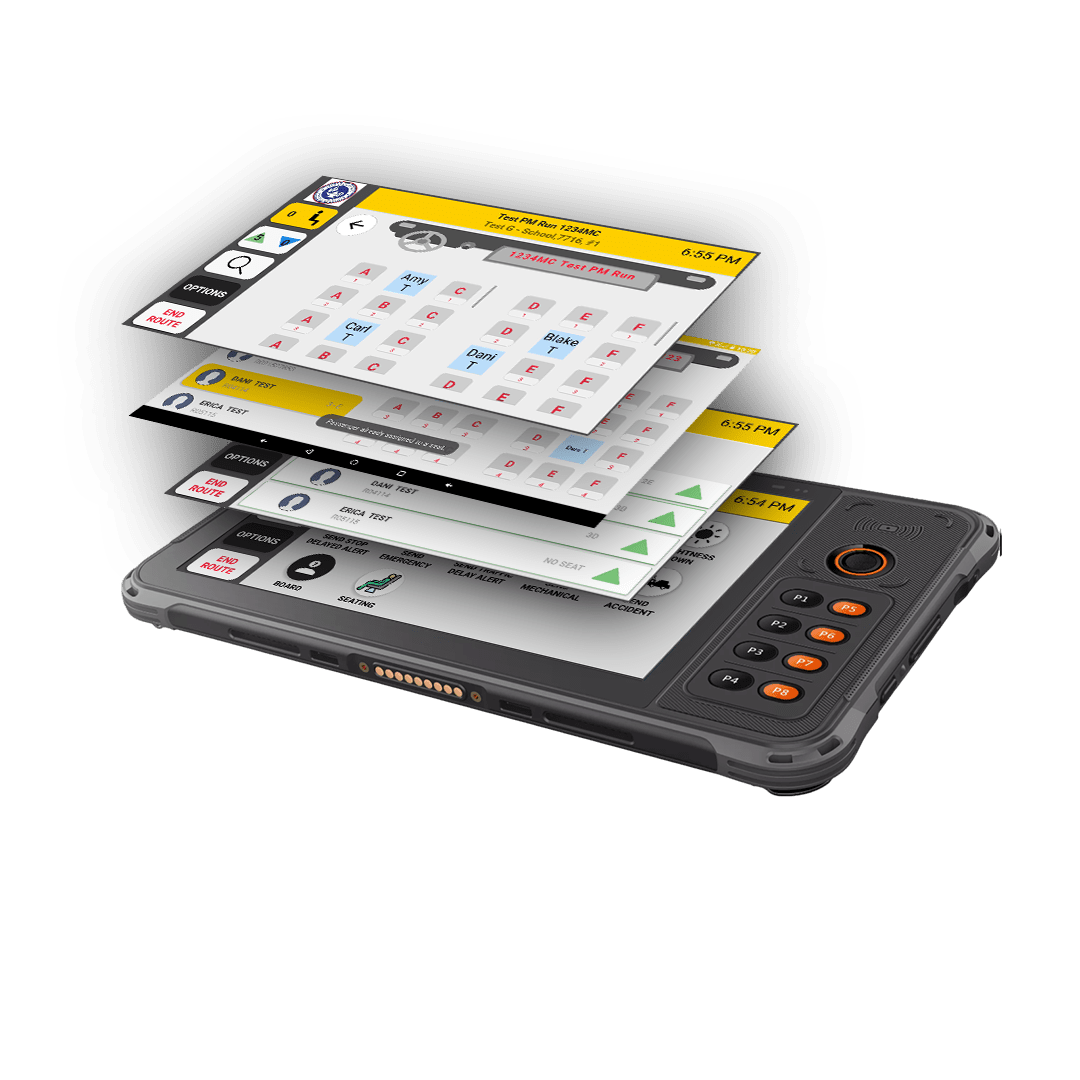 Integrated bus seating chart builder:
Seating charts on-demand:
Digital Seating Charts help School Districts in their Contact Tracing Protocol...
The yellow school bus works great as a contact tracing tool when the right student ridership technology is implemented.
ReaXium School Bus is our comprehensive student ridership solution that improves the safety, visibility and communication of school bus transportation with the integration of tools for everyone involved.
"I think our service has improved a lot with the system… not only the bus drivers but school administrators and parents too. Now, thanks to the seating charts, administrators can reduce some issues caused by COVID-19 by knowing where each kid is seated."
Angel Velez
School Bus Driver - Lake Wales Charter Schools
Interested in starting a pilot?
Let's have the conversation! We will assess your particular needs and tailor a demo for you to guarantee a pilot that will address your true interest.