Student Ridership Tracking Solution
Improve the safety, security, visibility and communications of school bus transportation with the integration of tools for everyone involved.
ReaXium School Bus provides accurate student ridership tracking to protect the people we all care about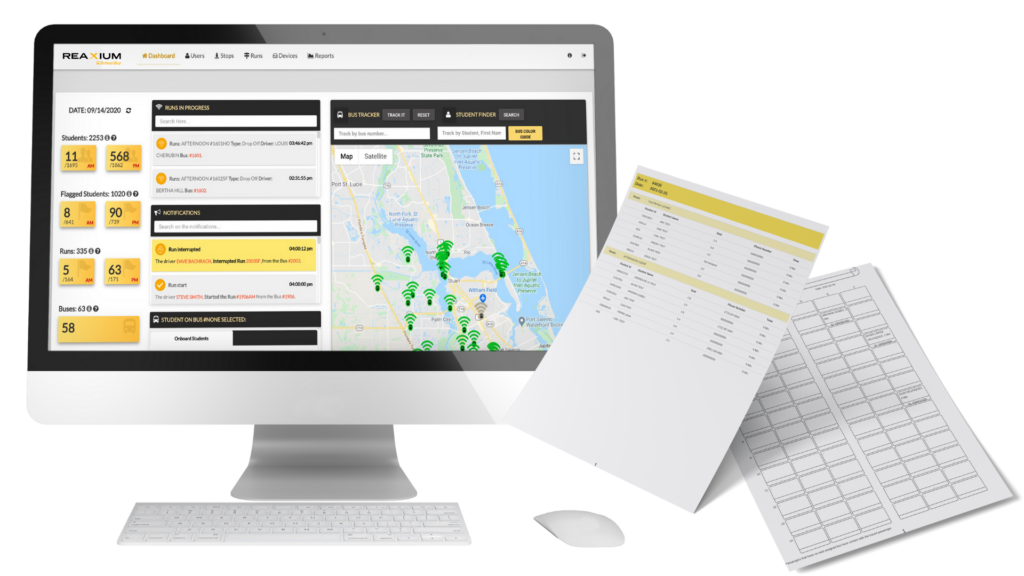 Every time your student boards or exits a bus, you can see the bus information, pickup/dropoff location, and time when the event occurred. Irregular student events will be flagged and the location where they occurred can be consulted.
Control and monitor your school bus fleet in real-time. Supervise student transport through the school bus pick up and drop off scans throughout the day.
MANAGE STUDENT RIDERSHIP INFORMATION
Each student has a specific bus and determined bus stop for pick-up and drop-off.
Collect detailed information about the number of students riding your buses everyday, the location of their bus stops, their time of pick-up, drop-off, or arrival at school, and more.
FTE State Reports

Student Access History Report

Contact Tracing Reports

Run Roster Report

Executed Run Report

Flagged Student Report

Traffic Analysis Report

Unregistered Students
And more…
CONTACT TRACING & SEATING CHART
Identify students who may have come into contact with an infected person and subsequent collection of further information about these contacts.
This is possible thanks to the integrated Bus Seating Chart that provides a trip-by-trip view of how every passenger should have been seated while on the bus.
GET NOTIFIED OF UNFORESEEN CHANGES
If for any reason, your student's school bus experiences an incident or delay, the application will notify you.
Sometimes, your student may get on the wrong bus by mistake, the ReaXium School Bus system ensures that he or she will be helped by flagging their access so drivers may redirect them to where they need to be
TRACK AND MONITOR YOUR STUDENT RIDERSHIP
Track the location of your student's school bus in real-time on your Android or iOS devices. The ReaXium Parent Application will also notify you each time your student boards or gets off the school bus.
Consult the bus ETA before the school bus arrives to either pick up your student or drop them off from home or school.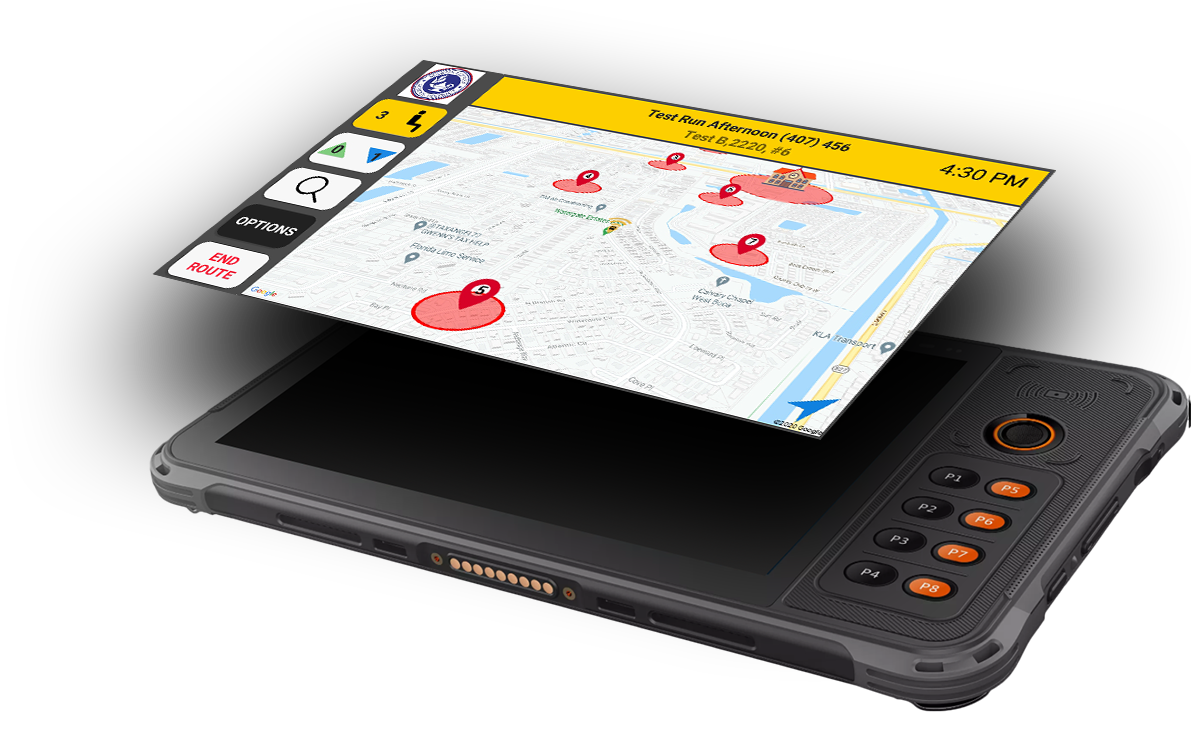 The School Bus Drivers can always count on a GPS device onboard equipped with maps and route information for assistance on-the-go.
STUDENT RIDERSHIP COUNTER
The ReaXium Device authenticates and identifies any student boarding a school bus by using an RFID card or fingerprint reader. Drivers can count on accurate student ridership information in real-time to know who's on board and who is yet to be picked up.
If, for any reason, an onboarding student is flagged by the ReaXium Device onboard, it will let the student and driver know the reason, so drivers can make sure students board the right bus or exit at the right stop
NOTIFY ANY UNFORESEEN INCIDENTS/DELAYS
The ReaXium Device is equipped with an Event button to notify the appropriate school and ReaXium Support Center in the event of any delay caused by traffic, mechanical problem, accident, or emergency. The ReaXium Device logs the event with information about the time and location of the incident
Beyond Ridership... Why the quality of data captured when a student boards matters
While "ridership" traditionally only refers to the number of riders, Value-Added Ridership provided by ReaXium provides a depth of information related to each student to address districts' challenges and provide insights to allow them to make data driven decisions.
As a company we also started with just counting. Our first features were real-time counters, but we soon realized everyone wants to dig in deeper. And so we made sure to provide a value-added ridership beyond just the number . We realized comprehensive ridership can assist with daily operations, audits, accidents or emergencies, and parent communications.
"This system is providing us with very valuable information that we didn't have before.... Knowing if a student gets on or off at the wrong stop allows us to simplify the process of notifying parents."
Kayleen Watts
Transportation Director - Martin County Schools
"The biggest benefit of this system is that it allows me to focus on driving instead of manually counting the number of students for our FTE reports."
Carlette Franklin
School Bus Driver - Martin County Schools
"What ReaXium brings to the table is a comprehensive solution that connects parents, drivers and administrators into a single platform."
Richard Passero
Transportation Director - Pembroke Pines Charter Schools
"The Reaxium Parent app allows for all the parties involved to stay connected and up to date on the progress of a school bus' route."
Celina Romero
Working mother living in South Florida
"The solution can compare the captured ridership details of who, where, and when with the expected or planned student routing assignments. This allowed us to review and restructure it as needed."
Julio acevedo
Transportation Director - Lake Wales Charter Schools
Interested in starting a pilot?
Let's have the conversation! We will assess your particular needs and tailor a demo for you to guarantee a pilot that will address your true interest.